Constance Sharper is the author of the Airborne Saga. She graciously sat down to answer some of our questions for her over her books and writing:
For those who don't know, what is the Airborne Saga about?
Airborne is an urban fantasy with a new take on a classic genre. In Airborne, I've taken harpies from legend and given them a totally new paranormal twist. Let's just say they don't resemble the half-bird creatures from your history books. The synopsis is basically this:
The story follows a seventeen year old high-schooler named Avery Zane. She is normal is pretty much all regards with school troubles and boy troubles. Then a harpie shows up on her door step bringing some startling news. She has inadvertently made herself the target for every nasty harpie in the world. The only one that offers to help her is Mason. Mason is cute, tall, and irritating as hell. Best of all, they're stuck together until they can find a way to save her life. And so the trouble really begins…
Do you and Avery relate in any way?
As it would turn out, very much so. I do hear a lot of my voice in Avery's, but I don't think this is exclusive to me. In the book, Avery isn't the crazy snarky and undefeatable heroine. She's not sappy or overly scared all of the time. Avery is just normal. She is the girl that can essentially relate to anyone. And everyone can relate to her when she's thrown into an impossible situation.
Is there anything that inspires your writing?
Honestly, I have no idea where the majority of my ideas come from. Though if I had to say, when I'm searching for ideas, I like to look at photos and artwork… You just have to look a photo and wonder what the model is thinking, who she is, where she is…
It just begins to shake up ideas. Mythology and old wives tales are other good resources.
Do you have any rough ideas about future books you would like to write?
Not only do I have rough ideas, I have names and outlines! I think of ideas so much faster than I can write books, I'm fairly sure I'm backlogged with getting ideas onto paper for the next two years. I have to keep the future projects hush hush but I can tell you that I'll finish out the Airborne Saga, start a new series with witches and black magic, and do a one-shot novel for the profits to go to charity. And not necessarily in that order.
What's your favorite part of a book to write?
The beginning, definitely. The beginning is the part will you get to throw in twists and unravel new problems. It's the creative part. The rest of the book is usually logic based and focuses on tying up these loose ends.
When naming your characters, do you give any thought to the actual meaning?
I didn't do this very much in Airborne because I wanted the characters to be everyday. I wanted them to be typical, regular people with regular names.
How did you end up knowing you wanted to be a writer?
I can't actually remember an epiphany moment where I decided to go this way. But I do remember loving to write and always wanting to make it into a job.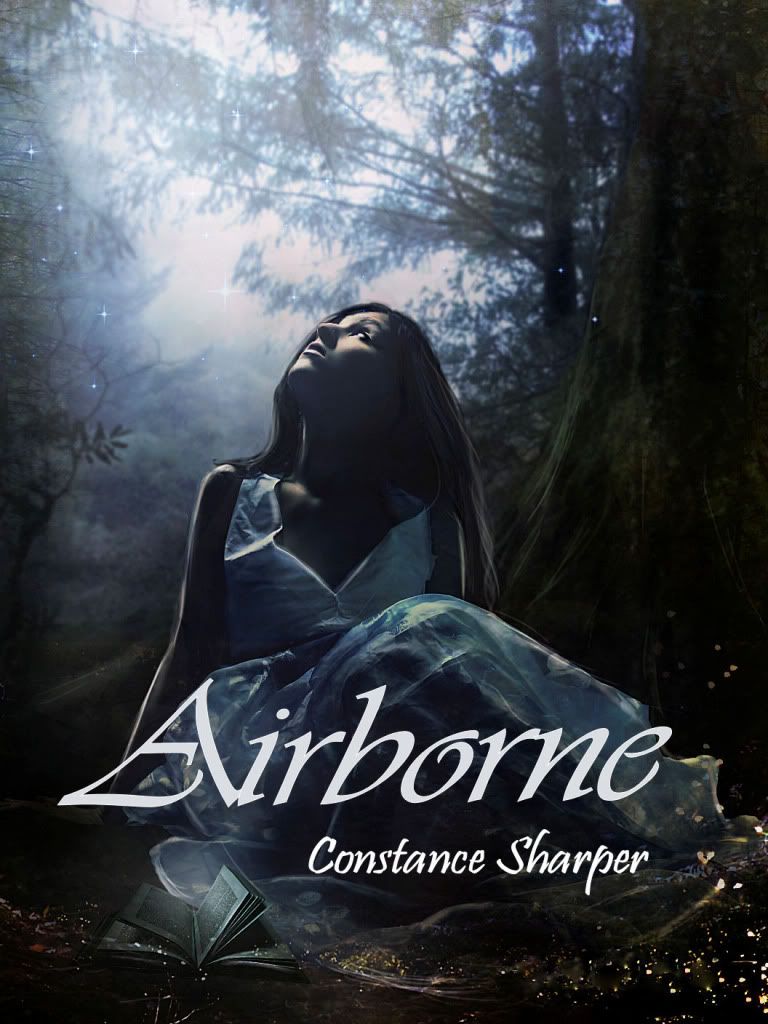 If you weren't writing, is there anything you can see yourself doing?
I have my college degrees tucked away, so one day I'll probably have to use them and get a nine to five job. One day. Not today.
What is the most easiest and difficult part of getting published?
The hardest part is probably getting used to "no". The publishing houses are overwhelmed by applicants of many excellent writers. That leaves you competing at high odds and many times, it's difficult for agents to look at you long enough to even appreciate what you're trying to sell. Many times they won't.
But then the world is changing and the internet's impact on the book market is really here. E-books and social networking will change the future of the industry. Due to this, you have more control in your success and you don't have to rely solely on other people. If you can write and gain yourself some attention, it's easier than ever to get into traditional houses and show off what you can actually do.
Do you have any advice for aspiring writers?
Write because you like to write, not because you want to make money. Keep your options open on getting your story out there and study the different ways to do it. Get used to climbing uphill for your art and occasionally even taking some serious abuse. Be open to advice, know you can always improve, but more importantly be honest to yourself. Everyone will give you opinions about how you should "fix" your story. But if you don't like the suggestions then don't take them. You'll be much happier if you feel like you succeeded and failed on your own rather than failing because you took bad advice.
You can find Constance Sharper over at:
Her Blog
Goodreads
Want to win Airborne for your Kindle? Comment on this post with your name and a way to contact!
(Entries will be closed on June 27th.)
Thank you again to Constance Sharper for coming to BNR. We are so glad to have you and hope to interview you in the future!
Peace and Fangs,
Alisha
You have read this article Author Interviews with the title Interview: Constance Sharper "Airborne Saga" *Giveaway*. You can bookmark this page URL http://renthompsonishere.blogspot.com/2011/06/interview-constance-sharper-saga.html. Thanks!